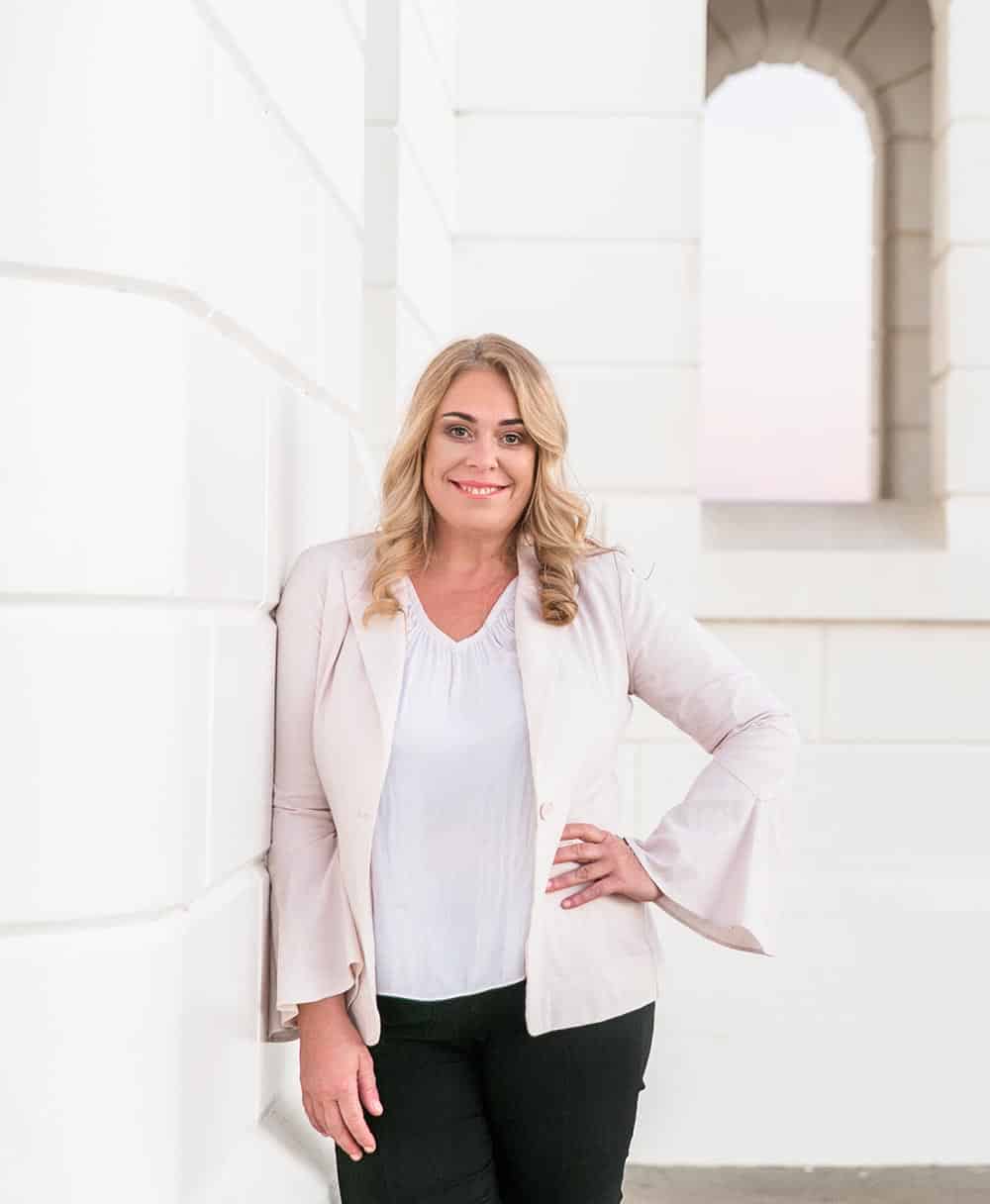 Jeanette Farren
Founder & CEO
"Live your purpose with a clear vision of what you want to accomplish and how see yourself living your best life." Jeanette Farren
Lighthouse for Business has been created by Founder and Managing Director, Jeanette Farren.
Jeanette is passionate about helping business owners reach their peak potential, in a business that works for them and their lifestyle. Jeanette's unique combination of both her analytical and creative thinking results in rare skill set meaning she can present new and innovative ideas, while also thinking through their implications and analysing their potential. As a Business Advisor with a rare combination of these skills, she can offer creative solutions that are grounded in logic and facts.
Passionate
 Jeanette is extremely passionate, empathetic, logical and grounded with her approach. Many clients comment on how comfortable she makes them feel from their very first meeting. Combined with collaborative style, being a transparent and self-aware people leader, she can guide her clients to create an empowering work environment where team members are inspired to operate in synergy and motivated to excel! Her extensive and varied background includes being a financial wiz and a visionary creator. She is a sharp operator, experienced Financial Controller and CEO with a proven track record of measurable results in proactive finance management, analytics and forecasting, complemented by the implementation of strategic operational initiatives to enhance bottom line financial performance and company growth.
Business Owner
Jeanette is a Co-founder and Managing Director of the multiple award winning, start-up business, diggiddydoggydaycare, Australia's leading dog daycare centre, launched in 2007. Jeanette successfully lead this business to become a franchise ready model with a proven record of reasserting strategic aspirations, harnessing the power of people, planning and strong operational management to ensure long-term results in an increasingly transparent and complex business environment. Jeanette was responsible for the creation, vision, values and strategic growth of the business which resulted in a successful sale in 2019 of diggiddydoggydaycare, diggiddydoggyfranchising and diggiddydoggy IP to Petstock, Australia's Pet Retailer of the Year with more than 160 sites across Australia and New Zealand. In other words, she has walked the startup business highway, a road less traveled by many Advisors. Whatever problem you face, it is highly likely she has previously negotiated her way through a similar situation.
Non Executive Director
Jeanette is a Non Executive Director of the Eastern Innovation Business Centre Board. Eastern Innovation (EI) is a non-for-profit organisation who are a sustainability-focused innovation and business centre located in the Monash precinct. EI helps founders launch and rapidly grow sustainable businesses. provide the culture, places and spaces experiences, programs, partners and networks for success.
Beliefs
Jeanette has a strong belief that YOU reflect your business. Assessing your value systems and core beliefs are what gives a level of authenticity to your business and its potential for growth that you're committed to. For example if a business owner is consciously aligned with a high level of integrity the business is more likely attract employees clients and suppliers that support and align with the business for a more balanced and cohesive business model.
"It wasn't until I was able to restructure the team and reign it back into a much calmer and easier to manage smooth working machine, that I could finally catch my breath. It was absolutely unbelievable seeing, feeling the changes, also quickly being noticed by our clients., Rather than running high on adrenaline, we became proactive rather than reactive. We started to emanate a calmer, in control approach which enabled us to truly elevate to be not just experts in our industry, but also business leaders. A business is only as strategic and successful as its leaders. There's no excuse to not get smarter." Jeanette Farren
Jeanette's values:
Family & Friends: Having compassion and empathy for family and work life balance help business's to thrive.
Well being: Caring about your fellow man/woman, creating a balanced mentally healthy environment, a community in a business space that flows onto employees circles as well.
Fun: Humour, laughter, celebrations, having fun! We're all in this together, it helps us get through the tough times, gains perspective and rebalances emotions making for better decisions.
Purpose: Living your best life, realising your dreams, a vision that works for you, your family and your team.
Business Advisor
Jeanette has received many awards during her business achievements, has been featured in news articles, TV series such as Harry's Practice, Seven News, Nine News, Channel 10 News, and most recently featured as a Case Study in David Jenyns bestselling book, Systemology.
Coached and mentored over 20 Australian companies over the past 20 years.
The only female business owner in a particular industry who has sold a large franchise ready business model to a multinational company in Australia.
Business Founder
At 23 years of age, Jeanette started her first company with a business associate.
Jeanette was the first in the country to research the viability of a Buyers Advocate in the real estate industry as part of the Shell Livewire Awards in 2000.
Founded a property development and holiday leasing company. Including a short term property management holiday leasing service. It's more recent project is the conversation of a 60' timber ferry named the 'Brisbane Star' into a function hire/Airbnb.
Co-founder and Managing Director of the multiple award winning, start-up business, diggiddydoggydaycare, Australia's leading dog daycare centre, launched in 2007 and sold to Petstock as a franchise model in 2019.
Qualifications
Certificate III in Information Technology | Swinburne Institute of Technology
Acceptance Commitment Therapy for Beginners | Dr Russ Harris
Acceptance Commitment Therapy for Depression and Anxiety | Dr Russ Harris
Bachelor of Commerce | Deakin University [partial completion
Business Advisory Certification Course – Institute of Advisors
My Success & Mind Mastery | connectBIG
Systemology – Small Business Simplified | Systemology with Dave Jenyns
Affiliations/Memberships
Member | Australian Institute of Company Directors
Member | Women on Boards
Member | Director Institute
Member | Women's Network Australia
Consultant | Member | Australian Taxation Office
Member | Australian Businesswomen's Network
Member |Beyond Blue Small Business Consultation Panel
Jeanette has made the sea change from Melbourne to Geelong, however regularly travels to Melbourne and Sydney and is available online for management/board meetings or consultations. And she's a passionate AFL fan… go the mighty tigers!